Man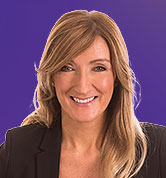 y MacMaster Dean HR clients work with recruiters but often don't know what goes on 'under the bonnet' and how much more their recruitment agency could be doing for them.  We asked Melanie Larbalestier from specialist information management recruiters KDR Recruitment to give us her perspective on how clients can get the best out of their recruitment partners.  Here's what she told us.
In too many years to mention working in the recruitment industry I've heard hundreds of conversations about the relationship between HR and recruiters. It's clear to see they often view each other negatively and I can see how that's come about.
Agencies I've worked at in the past often trained recruiters to go direct to the hiring/line manager and bypass HR. They were pushed to get quick decisions on interviews and offers and to make quick placements. Unfortunately, keeping the HR team in the picture was seen to be holding things up with additional processes. Of course all this does is leave HR with a level of mistrust at recruiters going behind their back.
I can also see from a recruitment point of view the benefit of moving things along as quickly as possible. We know the best candidates are in demand and can be snapped up elsewhere in the blink of an eye.
However, good recruiters will realise the importance of building up a relationship with the HR department and will train their consultants to work with you rather than against you.  They should understand that the responsibilities within HR run much deeper than just filling the job but to ensure there's a good cultural fit, integrate new hires into the company and manage staff retention and that's just the tip of the iceberg!
We also understand it's you who will be held responsible if mistakes are made and want to make sure we find the right people that will fit with your organisation's culture and long-term plans. For this to happen we need to keep you in the loop!
So how do these relationships remain successful and how have we worked best together?  I've put together our top tips for making the most of your recruitment agency:
Find a specialist: Using a specialist recruiter in the relevant industry means they should know the market inside out.   That means they can be a valuable source of information on what's going on in the sector, the skills in demand and short supply, and the salary range on offer for a particular role. Make full use of their knowledge to help you to market your role in the best possible way.
Let them under your skin: To get the very best results out of your recruiter it's wise to allocate some time upfront to give them as much information as possible about your company culture, values, growth plans, structure, recruitment issues and procedures, as well as details about the job role and package on offer.  This is particularly important when working with an agency for the first time.  By helping a recruiter to fully understand your business from the outset, you will ensure that they have all the information they need to find the right candidates first time round, saving you time in the long term and on future vacancies.
Understanding your recruitment process:  What are the timescales involved?  Who will be interviewing? What is the format for interviews?   What are your reasons for recruiting? By giving your recruiter as much information as possible about your recruitment process they can better manage the candidate's expectations and make sure they are properly briefed for interviews, ensuring a smoother process all round.
Communication is key: It can be frustrating to not hear back from a recruiter on the progress they are making.  Ask for regular updates throughout the entire process.  To facilitate this, it's helpful to try to make yourself available as much as possible, responding as quickly as you can to any messages – even if it is to say that you'll get back in touch when you're less strapped for time. If we have been unsuccessful in contacting a client for some time, we start to assume that a job has been filled and we are no longer required. Regular communication helps both parties – you will feel more in control and confident that your recruitment is being well-managed, and the recruiter will feel assured that they can continue to work on your job as well as keep their candidates informed.
Give as much feedback as possible:  Feedback on CVs and interviews, whether good or bad, is vital. Never feel that you are unable to say if a candidate is not quite what you are looking for – this feedback can really help recruiters find the right person next time.  Not just for your immediate need, but on future opportunities too.
Clear timescales:  To ensure everyone is working to the same goals, be realistic about the timescales involved and ensure your recruiter is also clear about them. Consider when you will have the time to review CVs. When you will be able to conduct interviews?  In an ideal world, when can this person start?
Encourage transparency:  We believe the best relationships are built on being open and honest in all dealings. Be as honest as you can from the outset about what you hope to achieve and when, and continue this approach throughout the process to ensure the best results and to nip any niggles in the bud quickly and painlessly.
Agree Ts&Cs:  All good recruiters will agree terms and conditions with you BEFORE they start working on a vacancy.  If this hasn't happened, or you have your own company terms and conditions, make sure this is discussed and agreed before work starts.   Once a candidate has been interviewed or placed, it becomes much trickier to resolve if there is an issue.
Managing the offer process:  Once you've found a great candidate that you feel is the perfect fit for your role it can be tempting to step in and manage the offer process yourself. By leaving it to the recruiter, they will help smooth the way at what can be a stressful time for a candidate. They will also be able to spot any warning signs if there are any problems with a resignation and deal with all the salary and package negotiations.
As with any relationship, success is down to good communication and understanding the other party's point of view.  I hope that armed with these tips, I've gone a small way to building bridges between HR and recruiters.