MacMaster Dean HR comprises a network of consultants led by Emily Dean.  We will put together the right team for your project based on your requirements.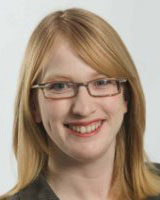 Emily Dean MCIPD
Emily is a commercially focused HR generalist, having spent eight years in the professional services sector, most recently with Montpelier Group and another five years in consultancy.  Her strengths lie in HR strategy, people development & performance and employee engagement.  A persuasive and diplomatic communicator, Emily is passionate about the role of HR in business growth and advocates a pragmatic best practice approach at board level and beyond.
Her successes include the introduction of 'people' aspects of due diligence processes in mergers and acquisitions, seamless integration of new employees following acquisitions, design and implementation of fit-for-purpose performance management systems, targeted executive coaching for Directors and Partners, achievement of IIP accreditation and cultural development, including the rollout of vision, values and shared ways of working.
Contact Emily on 07801 913746 or email contact@macmasterdean.co.uk.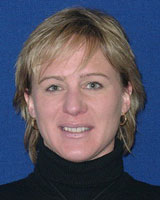 Debbie Edge MCIPD
Following a previous life as a physics teacher, Debbie started her HR career at John Lewis before working in training and development and as HR Director for a national law firm.  A consultant since 2004, Debbie is an experienced CIPD and BPS qualified HR professional with a proven track record in a variety of sectors.
With a reputation for developing strong internal and external relationships, at all levels, she is an energetic solution provider who focuses on 'getting the people bit right.'  Clients appreciate her warmth, insight and commitment to high quality standards.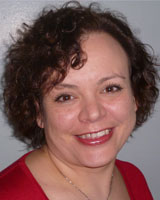 Rachael Kirkham MCIPD
Rachael has worked in the public, private and third sectors to bring about transformational change through people. With specific experience in utilities, logistics and travel & tourism, she uses her expertise in motivation, performance and leadership to create best practice solutions to harness the true power of the people in an organisation.
Qualified as British Psychological Society A&B and a Master Practitioner in Neuro-Linguistic Programming, Rachael works at an individual, team and organisational level to align corporate strategic plans with an inspirational approach to leadership.  She enables the organisations that she works with to develop long-term talent and succession planning to fully realise the return on investment of learning and development.
Lisa Gibson MCIPD
Lisa has over 20 years' experience working with a broad range of businesses from micro to SMEs and larger corporates. Her HR career started within the financial services sector, with Abbey and then Citigroup. Lisa has a real commitment to people and business, a great combination for clients who want to see commercial outcomes from HR initiatives.
Lisa's expertise stretches across the whole employment life cycle, but her passion is in talent management, supporting businesses to get the 'right people on the bus and in the right seats' and then working with the business in engaging and developing staff to not only meet their own personal objectives but to see how they relate to the achievement of the business' vision, values and goals.